Registration Packet Pick up Information
Attention ALL Team Captains, you can NOW RSVP to your packet pick-up location of choice!

You can also Pre-Register at any pick-up location for the Race!
All Race Registration and T-Shirt Packet Pick-Up Sites are available for pick-up by Individuals and Team Captains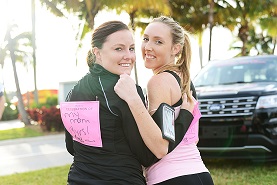 Please click on your preferred date below to RSVP.
Now relax, while we prepare your Team Packets!
Boca Raton Town - Center @ Fit2Run
Monday, January 23 12:00pm - 7:00pm
Click HERE to RSVP Team Captain Pick-up 12 - 7pm
Treasure Coast Square Mall - Jensen Beach @ Court
Tuesday, January 24 10:00am - 7:00pm
Click HERE to RSVP Team Captain Pick-up 12 - 7pm
Dick's Sporting Goods - Boynton Beach
Wednesday, January 25 10:00am - 7:00pm
Click HERE to RSVP Team Captain Pick-up 12 - 7pm
The Mall at Wellington Green @ Fit2Run Store
Thursday, January 26 10:00am - 7:00pm
Click HERE to RSVP Team Captain Pick-up 12 - 7pm
Post Centennial Park on Flagler Drive @ Fern and Evernia Streets
Click HERE to RSVP Friday, January 27 10:00am - 5:00pm
Saturday, January 28 5:30am - 10:30am